Click the link if you wish to subscribe to our Newsletter on our latest Jewelry Tutorials and Tool Tips. We send them out about 4 times a year.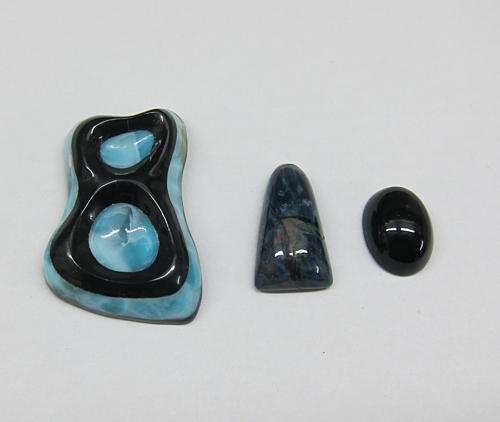 A laminated and carved Larimar and chalcedony stone I made.
The other two, a piece of not so well shaped Pietersite I bought on the
internet and an industrial machine cab of black chalcedony.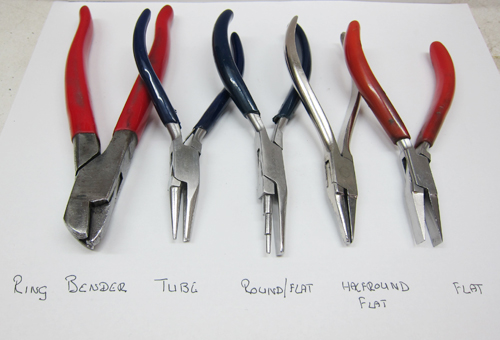 I will basically use these pliers for most of the shaping and bending.
I will use others as well, but with these one can make pretty much
any shaped bezel also known as a tube.
Find more details here on Bezel Making for Irregular Gems / Stones Shapes.