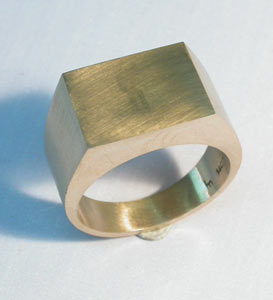 In this Step by Step Tutorial I will demonstrate the making of a panel ring, also known as a plate ring. This tutorial needs you to be familiar with basic goldsmithing techniques. These rings are an industry standard in many different shapes and sizes. These days it is easy to pick up the phone and order one to size from a supply company, but making one is a good skill to have, as this tutorial will show. They are normally open/hollow, but can also be closed/hollow, in which case they are quite heavy. I am going to make a closed/hollow one and show how an open one would be completed.
This tutorial on making a panel ring is a comprehensive step by step illustrated guide that can be used by beginner apprentices / goldsmiths. This Step by Step Tutorial features:
-- 24 Pictures
-- 14 Pages detailing making process
-- Personalized tips
You will need:
Metal - Silver or gold in various caratages either bought or rolled in your roller
Hanging Motor
Ring bending Piers
Halfround Flat Pliers
Dead Blow Hammer
Swage block
Files
Piecing Saw
Soldering Station
Buff Sticks
Triblet
Ring Sizes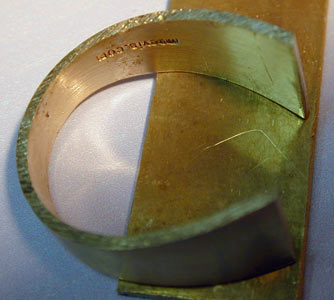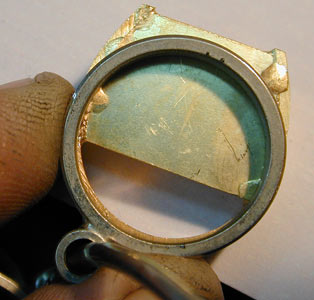 Once you finished making the basic panel ring, you can follow the free tutorial on Making a mould of the above Panel Ring or you can progress and add changes as shown in this tutorial Panel Ring set with Gem. After all, this ring is just a blank canvas at the moment.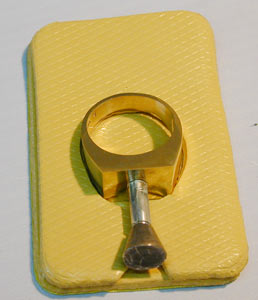 Making a Panel Ring - Step by Step Demo US$18 PDF download will be emailed 4-12hours after purchase