Dragon Bow - A functioning bow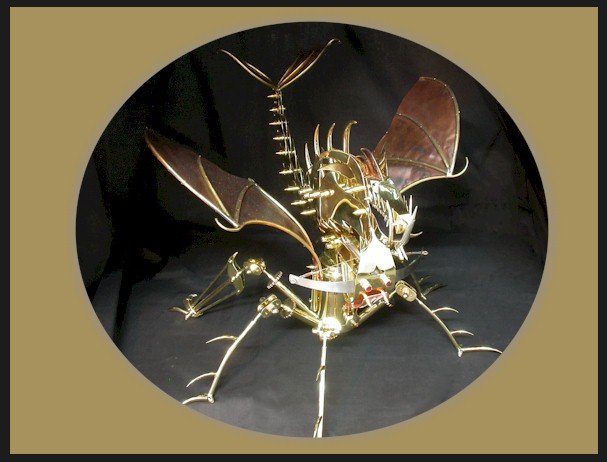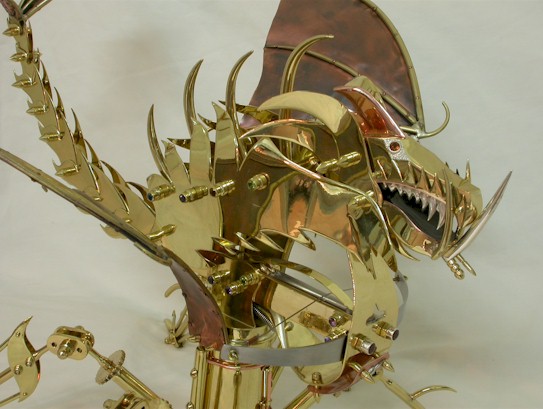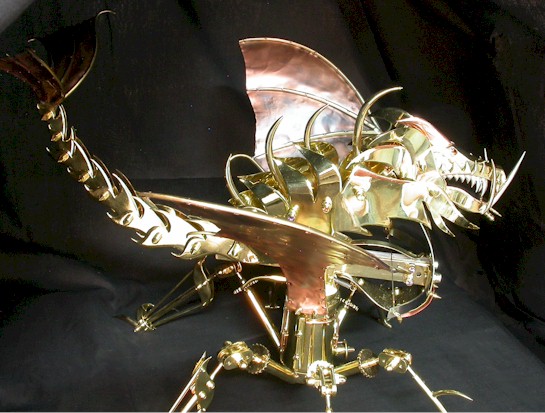 This functioning bow rests in the belly of the dragon. The protector of truth. It shoots bolts of truth and honesty. If a sinner is pieced by the arrow, his deep dark secrets will be exposed. And those dark secrets will bake in the harsh sunlight of the truth.
| | |
| --- | --- |
| | |
| | |
| The Dragon Bow from different angles. All the legs have swivel ball joints, so they can move in any direction and the core of the dragon also swivels. | |
The Construction
He started simple....only to have the complexity and detail go up as it is being built.

I had to take everything apart and remake a few new parts .

Including the loading pusher.

It is inserted in the front and then the steel string is pushed back until it clicks into the trigger wheel.

The bolt as illustrated goes through plastic. It will also smack a bottle kaput no problem.

I designed different arrows (bolts).

From the left they were made out of steel wire. The did not work so well.

Then I made some out of carbon fiber rod and I turned the points out of stainless steel on my lathe.

The one that is not sharp ( third from the right) is a ball breaker bolt.

The bow components
I swear the next sculpture I make will not have 450 pieces.
The truth hurts, so I've discovered, whilst polishing all the fiercely sharp edges and points.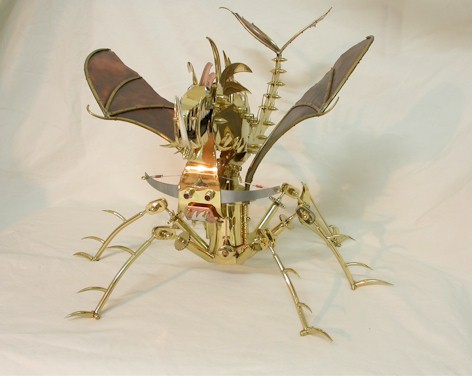 And no matter what, the truth will be protected by the Dragon Bow, without waver.
Dragon Bow - functioning bow in sculptural form - a Hans Meevis Creation
Handmade metal sculpture
Size : 450 x 420 x 3800 cm
More art sculptures by Hans Meevis