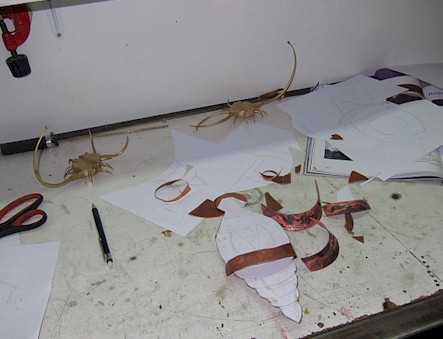 The concept of Birth developed over time. The two grubs from a previous project formed the basis. About then, I got the idea to do a sculpture that must remain stylistic and also be interactive with the collector.
Since I am a jeweler, I decided to do a cross-over sculpture, which incorporates removable and or wearable jewelry as integral part of the sculpture.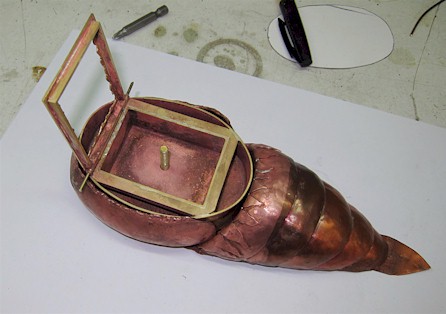 From the onset, the basic jewelry box had to be planned. I wanted a glass window so that the jewelry can be seen easily and it obviously had to have a door that could shut securely.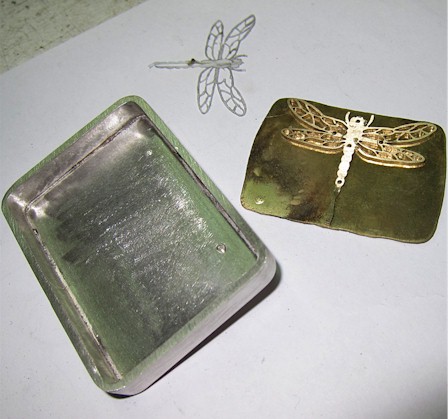 I had decided I wanted a landscape pendant, and that lent itself nicely to another of my favourite creatures that I love in nature and that is the dragonfly.
The dragonfly was made out of white and yellow gold and would be enamelled with cloisonné glass enamel.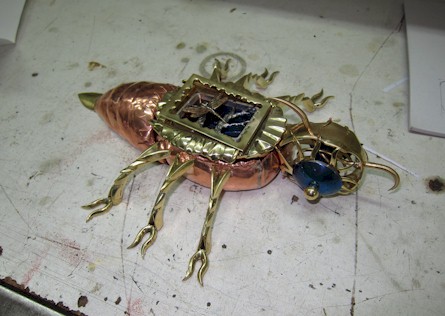 With all my projects, my design idea remains fluid. For instance this head was re-designed four times, before it felt right to me.
I don't stay with techniques that are tried and trusted. Rather I push the limit in every direction and of course this leads to many failures.

But that also leads to surprising results.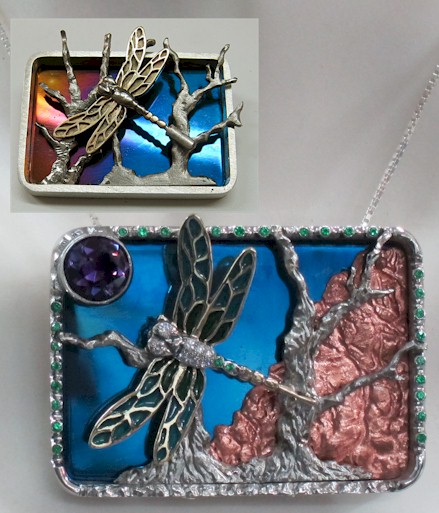 Another example of keeping an open flexible mind in design development. Getting the pendant right was difficult. The inset is my first attempt, that I discarded. I had made two carved titanium trees but this proved to be unworkable.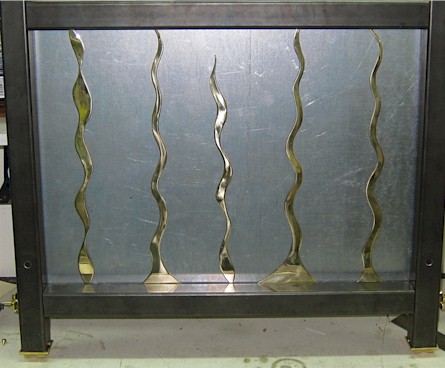 Likewise with the background detail. Eventually, I settled on this design, because it has an aquatic feel and the dragonfly life cycle is strongly represented here.
Birth, being the larvae giving birth to the beautiful dragon fly, as it is in nature.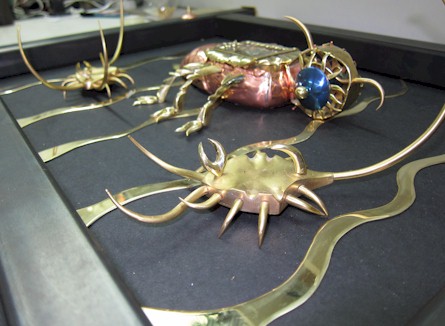 The frame is made out of steel tubing with particular attention paid to ease of installation on a wall.
In this picture I am playing around with the size of the overall sculpture and the positioning of the participants.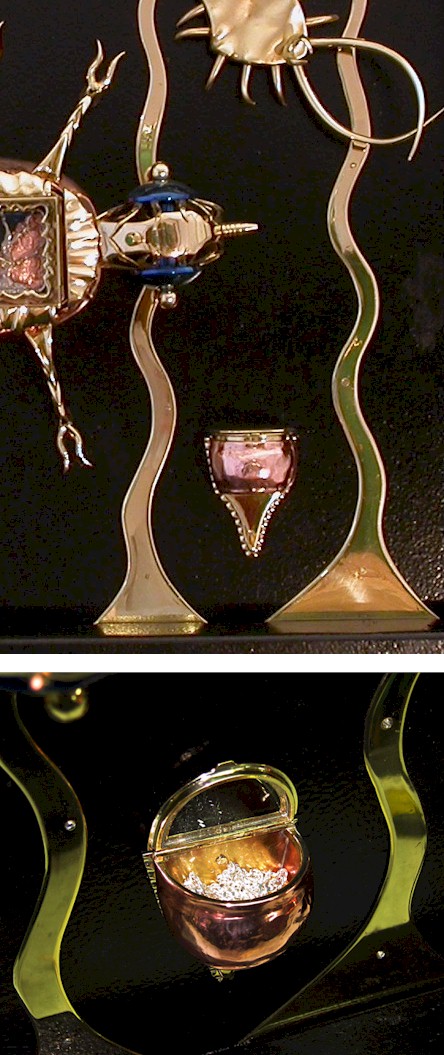 And here is the chain home, a cup with a lid where the chain nestles. The lid has a glass inset so that one can see the chain inside it. No pendant is complete without a chain.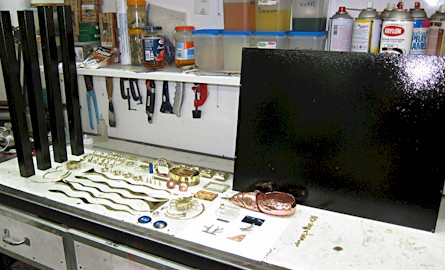 Here are all the components of Birth.
If one take into account all the handmade pieces, then there are 245 different pieces that make up the whole.
In this sculpture I used brass, copper, steel titanium, silver, gold, glass diamonds and emeralds. I sourced the rough Amethyst from Brazil. It was faceted by me.